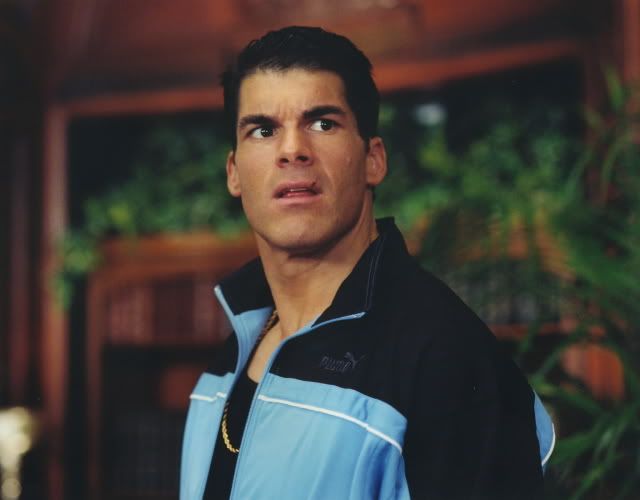 Kevin Ward, Fresno State's #1 all-time quarterback.

USC has Matt "Hollywood" Leinart, but Fresno State has its own Heisman Trophy winning Hollywood quarterback, Kevin Ward.
Kevin Ward was of course played by former Fresno State football player Brandon Molale. Brandon will be at the game tomorrow. Look for him on the USC sidelines, however, he will be the only one wearing Bulldog Red and NOT Cardinal.
Molale has starred in numerous movies and television shows including, among others, The Longest Yard, Dodgeball, and Mr. Deeds.