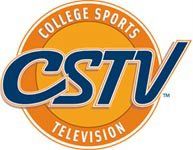 This time the idiot is
picking on Fresno State fans personally
. He is trying to defend his top 35 poll again, but fails miserably, again. Yeah he might mention Volunteer fans and fans of Utah, Michigan State, N.C. State, South Carolina, UCLA, Nevada, Texas A&M and Boise State, but Amsinger is picking on the Bulldog fans particularly.
Greg, Fresno State fans don't hate, they, along with many other college football fans around the country, just think you are an idiot.
I called you an idiot last year
, and you have done nothing to make me think different.
Even Kamikazi Dog is getting some "love" from Amsinger. Kami emailed a El Paso news station after their respective sportscaster referenced Amsinger's CSTV top 35 on the air. Amsinger ranks the Miners No. 16 in his preseason poll. Kami's email was merely his way of expressing his right to rant on the inept Amsinger and the equally inept sportscaster. CSTV is still the new kid on the block, it is still below
College Football News
on the respect meter. The newscaster was not referencing the AP or coaches Poll or even a poll from a respected preseason publication like the Sporting News, Street & Smiths, or Athlon.
Anyways everyone should be entitled to a preseason poll,
I even have one
, but Amsinger's direct attack of Bulldog fans is just plain funny. He says a team that loses four straight games (Fresno State) to end the season does not deserve to be in his top 35, but he ranks UTEP No. 16 and it lost three straight to end the season.
Fresno State lost to 3 bowl teams, including No. 1 USC, and a 7-4 Louisiana Tech team. What major or bowl teams did UTEP lose to end 2005? The 5-6 UAB Blazers, the 5-6 SMU Mustangs and 9-3 Toledo in the GMAC Bowl, 45-13. A small note to mention, FS beat Toledo 44-14. I know Bruce Gradkowski did not play in that game, but neither did Paul Pinegar per se. Pinegar had his worst game as a Bulldog, throwing for a paltry 69 yards. FS dominated on defense and special teams, the outcome would not have been any different if Gradkowski would have played, in my humble opinion.
So Amsinger what is your response now? Am I an idiot? Maybe I am, but I at least did not rank UTEP No. 16 in my preseason poll.