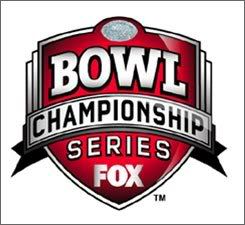 Fresno State has a school record streak of seven consecutive bowls on the line in 2006. It is the longest current streak for any school west of the Rockies. Is this the year the Bulldogs finally make a Bowl Championship Series Bowl? The 2006 team is very talented and for once the home schedule is favorable. However, despite 18 returning starters and Pat Hill leading the charge for the 10th year many fans, and some media, feel the Bulldogs' bowl streak may come to an end. It is not going to happen. The BCS may have to wait another year, but count on Bowl No. 8, at the very least.
I'll say it first; Fresno State will go bowling with a record as bad as 7-5 or even 6-6. Since the NCAA approved a 12 game schedule, Division IA teams only need to have a 6-6 record to be considered bowl eligible. Yet, for Fresno State to be invited to a bowl game with a 6-6 record, all WAC teams with a winning record must be invited first.
There could be as many 32 bowl games, depending if the Houston Bowl is recertified or not. The pickings for the last remaining bowl spots, if BCS conferences can not fill their bowl games, will come down to the "mid-majors". What other non-BCS team is as recognizable as Fresno State? TCU? BYU? Utah? Boise State? Southern Miss? Navy? Army? Not all of these schools will have so-so years.
Of course if FS wins the WAC or finishes among the top three it is assured a bowl berth into one of the conference's three bowl games. The WAC champion will likely head to the MPC Computers Bowl, vs. the No. 8 team from the ACC, or possibly the Hawaii Bowl, vs. the No. 6 team from the Pac 10, if Hawaii does not finish at least third in league play. The final automatic bowl bid will send a WAC team to play the No. 4 team from the Moutain West Conference in the first annual New Mexico Bowl.
But who will invite a 7-5 or 6-6 Bulldog team that could not finish third or higher in the WAC? The Poinsettia Bowl, in San Diego, will. It is the only bowl this year that has at-large spot, is driving distance from the Valley and it needs to sell tickets. The Poinsettia Bowl has a tie-in with the 3rd place team from the MWC. Fresno State finished 4th in the WAC last year and played in their most prestigious bowl to date, the Liberty Bowl. An invite from this second annual San Diego based bowl is not too outrageous of a thought.
Last year the Poinsettia Bowl invited Navy to play 6-5 Colorado State. The game was a dud, but the Naval Academy's national following, about 25,000 fans, filled the stadium. The Poinsettia Bowl was very high on Fresno State, and had a bowl rep at the FS-Boise State game. It probably would have invited the 'Dogs if Navy had not been available. After Fresno State made a national splash against USC, the folks in San Diego knew FS was headed to a bigger bowl, anyways.
The Poinsettia Bowl invited the Midshipmen in 2005 with a verbal agreement that the bowl would like to continue its relationship with the service academy in future years. Navy has had no bowl tie-ins the last three years but has managed to go to the Houston, Emerald and Poinsettia Bowls. Along the way Navy has set attendance records at each of those respective bowls. The Poinsettia Bowl failed to lock in the Midshipmen for future dates and Navy just
finalized a deal
with the Meineke Car Care Bowl in Charlotte, NC. Now what school is the Poinsettia going to invite that can come close to the amount of tickets Navy sold?
Granted if the 3rd place selection from the MWC is San Diego State, it probably eliminates the need for the Poinsettia to search for a "big" name to sell tickets. But honestly, there might be very few "big" names available come early December. There will be at least 62, maybe 64, out of 119 DIA teams going bowling this year. Of those bowl spots, 16 are guaranteed for non-BCS schools, 17 if one qualifies for the BCS. That means as many 48 BCS teams could be invited to bowls. There are 66 BCS teams, including Notre Dame. The odds that 70% of them will have at least 6-6 records are a bit of a stretch. Just two years ago there were only 59 bowl eligible teams and 56 bowl bids.
So for the fans thinking FS may not make it to a bowl game with a sub par year, think again. Hill may have an off year, but he has brought this program far enough that a bowl bid is practically a sure thing if his 'Dogs can win at least half of their games.
I will go a little deeper by trying to pick bowl games that could be interested in Fresno State and the bowls that Fresno State has a legitimate shot at. Here is a link to the tentative
Bowl Schedule
.
Automatic Bowl Bids

MPC Computers Bowl Boise, ID Sun. December 31 4:30 pm PT ESPN vs. ACC No. 8
pros- Good chance to face a BCS team, probably one of the Carolina schools or Maryland, and the game is on a weekend.
cons- It's cold and there is a chance the ACC may not have enough bowl eligible teams to fill this spot. It is on New Year's Eve and will be played opposite NFL Sunday Night football.

Hawaii Bowl Honolulu Sun. December 24 5:00 pm PT ESPN vs. Pac 10 No. 6
pros- It's freakin Hawaii. It will be against the Pac 10, possibly UCLA, Arizona or Oregon State.
cons- It's freakin Hawaii, not everyone can make the trip. Again the game will be against NFL football. The Pac 10 had only five bowl eligible teams last year. If they fail to produce a sixth place team, then CUSA gets the bid, Yuk!

New Mexico Bowl Albuquerque Sat. December 23 1:30 pm PT ESPN vs. MWC No. 4
pros-

John (kamikazi Dog)

has a short drive, and the TV time slot is ideal.
cons- everything one can imagine: terrible opponent, Christmas weekend, somewhat difficult destination, and did I mention a terrible opponent, possibly Wyoming, New Mexico or a rematch with Colorado State.

Fiesta Bowl Glendale, AZ Mon. January 1 8:30 pm PT FOX vs. Big 12 Champ or BCS at-large
pros- Everything about it is pro. It's on New Years Days against a top notch BCS opponent, possibly Oklahoma, Texas, West Virginia or Louisville, in prime time on a Monday night. This is a Bulldog fan's wet dream. I can see Pat Hill co..........now!
cons- Things are easier said than done. The Dogs have to pull through a tough slate just to try to get the automatic invite. Like I said, things are easier said then done.

Strong Possibilities

Poinsettia Bowl San Diego Tues. December 19 5:00 pm PT ESPN vs. MWC No. 3
pros- It's only a 5-6hr drive from Fresno. The opponent could be BYU, Utah or TCU. It would be nice reward if this year's team underachieves.
cons- It's on a Tuesday night. The opponent could be a MWC dog and it is the first bowl game of the year. Many fans may skip a WAC vs. MWC dog matchup of 7-5 teams.

Remote Possibilities

Insight Bowl Tempe, AZ Fri. December 29 TBD NFL Network Big 10 No. 6 vs. Big 12 No. 6
This is where it gets complicated. The Big 12 should have enough bowl eligible teams, but the Big 10 could fall short. If the Big 10 only has six bowl eligible teams and two are invited to the BCS, then a spot in the Insight opens up to a host of at-large candidates. FS could be atop that list if the 'Dogs finish 10-2 or 11-1 and are not in the top 12 of the BCS.
pros- This would be a great bowl game for FS. It has moved to Tempe and it is on a Friday night and is in reasonable driving distance from the Valley(

and kamikazi

). BCS opponent could be Texas A&M, Missouri, Iowa State, Oklahoma State or even possibly Texas Tech.
cons- Highly doubtful the game could open up for FS, and an NFL Network broadcast does not exactly scream national coverage.
Emerald Bowl San Francisco Wed. December 27 5:00 pm ESPN Pac 10 No. 5 vs. ACC No. 7
Either one of these spots could open up but more than likely it would be the Pac 10's spot. If the Pac 10 has another off year like last year, but sends two teams to the BCS, quite possible, then the Emerald bowl is looking for an at-large team. If the ACC only has seven bowl eligible teams but sends two to the BCS, same thing. FS was on the Emerald's possible list of teams the last two years, and certainly would be on it again if it had to invite an at-large team.
pros- It is the closest bowl to Fresno and the game is right in the middle of bowl week in prime time. And against a BCS school, possibly a rematch with Virginia or UCLA.
cons- It's a Wednesday night and a one day trip may be difficult with a 5:00 pm kickoff.
Long shots
Houston Bowl TBD Big East No. 4/Notre Dame or (CUSA) vs. Big 12 No. 8
The Houston Bowl may not even happen in 2006, but if it does there is a good chance the Big 12 will not have an 8th place team to send. FS could be a possibility if there are no CUSA teams available.
pros- If Notre Dame is overrated, it could, in theory, fall all the way to the Houston Bowl. FS will never get another shot to play the Irish on a neutral field.
cons- This bowl is a financial mess. The cost to take the 'Dogs could be more than Thomas Boeh may be willing to risk if the payout may never be made. And the opponent would likely be an Big East dog like Rutgers or South Florida.
Motor City Bowl Detroit Tues. December 26 1:30 pm PT ESPN MAC No. 1/2 vs. Big 10 No. 7
The Big 10 probably will not have seven bowl eligible teams, therefore creating an opening opposite the mighty MAC. FS is long shot here. If no team east of the Mississippi is bowl eligible, and the 'Dogs have no other option, hello MoTown.
pros- It's a bowl game.
cons- It's in cold Detroit the day after Christmas against the MAC.
International Bowl Toronto Sat. January 6 9:00 am PT ESPN2 Big East No. 4/5 vs. MAC No. 3
The Big East would be lucky to get four bowl eligible teams, let alone five. This bowl will be supported by the people of Toronto and the rest of Canada. FS is somewhat of a national name and could add some media hype to game most people will ignore on an NFL playoff Saturday.
pros- It's a bowl game in a different country.
The Canadians will be sporting stick on Fu Manchus and Green Vs.
cons- It's played too late in the bowl season and (US)fans would lose interest. Playing the 3rd best team from the MAC in Canada, two days before the national championship game, sounds very depressing.
Birmingham Bowl (AL) Sat. December 23 10:00 am PT ESPN2 Big East No. 5/6 vs. CUSA No. 3/4/5
The Big East would be lucky to have 75% of its conference bowl eligible. If Hill really wants FS to keep its bowl streak alive, Birmingham may be the last resort.
pros- Bowl exposure in the South was part of the rationale for playing in the Liberty Bowl last year.
cons- Does anyone want Fresno State to play a CUSA team in the South two years in a row?