Saturday, August 05, 2006
"Fight Varsity"
NEXT GAME AT
9/1 1:30 PM PT (ESPN)
.
Pride of the San Joaquin Valley
Click Here for More Info
CONTACT THE FSFB
FresnoStateFootballBlog@yahoo.com
Roster and Stats
Recruits
2007 Schedule Links
2007 Opponent Blogs
2006 Schedule Links
2005 Schedule Results/Links
Colleg Football Blog
Radio Links
2006 Game Highlights
2005 Game Highlights
Previous Posts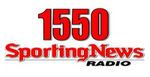 Jim Sweeney HC, 76-77, 80-96

Henry Ellard WR, 1979-1982


1982 2nd team All-American

Kevin Sweeney QB, 1982-1986


NCAA Career Passing Leader(1986)

Stephan Baker WR, 1985-1986
"The Touchdown Maker"
Rod Webster FS, 1984-1987

career interception leader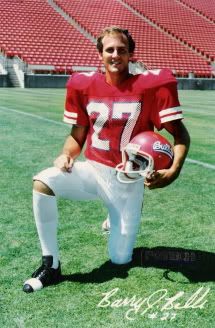 Barry Belli K, 1984-1987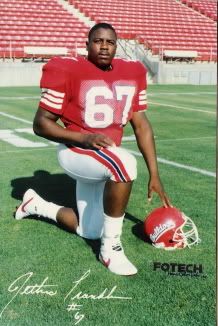 Jethro Franklin DE, 1986-1987

1987 3rd Team All-American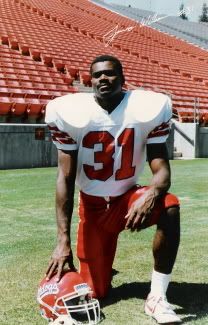 James Williams CB, 1986-1989

1989 3rd Team All-American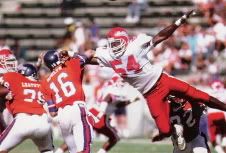 Ron Cox LB, 1987-1989

1987 Freshman All-American

1989 3rd Team All-American
Trent Dilfer QB, 1990-1993

1993 3rd team All-American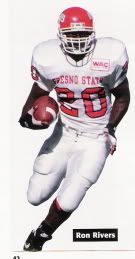 Ron Rivers RB, 1990-1993

career rushing leader
Brandon Molale G, 1992-1994

"Hollywood Dog"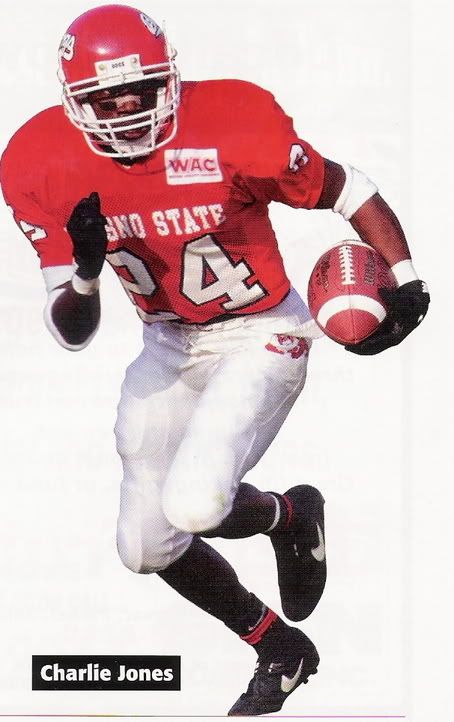 Charlie Jones WR, 1991-1995

career receiving leading
David Dunn WR/TE, 1993-1994
Omar Stoutmire FS, 1993-1996
Brian Roberson WR, 1993-1996
Billy Volek QB, 1995-1999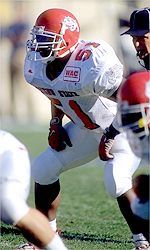 Tim Skipper MLB, 1996-2000
Giachino Chiaramonte LB, 1996-2000
Orlando Huff LB, 1999-2000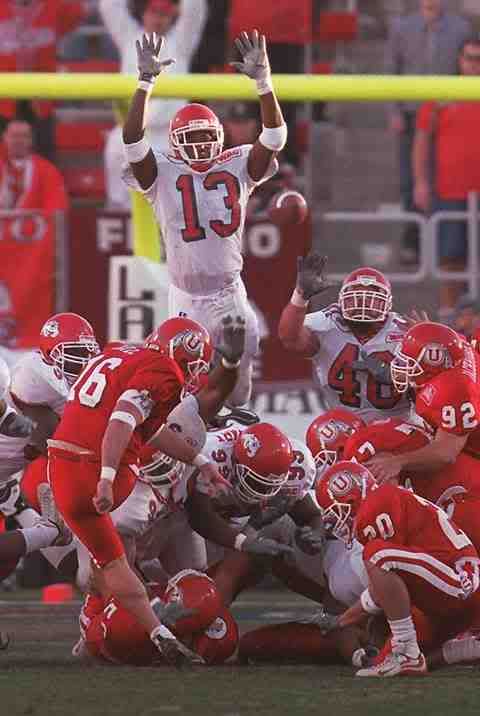 Terrance Brown FS, 1996-2000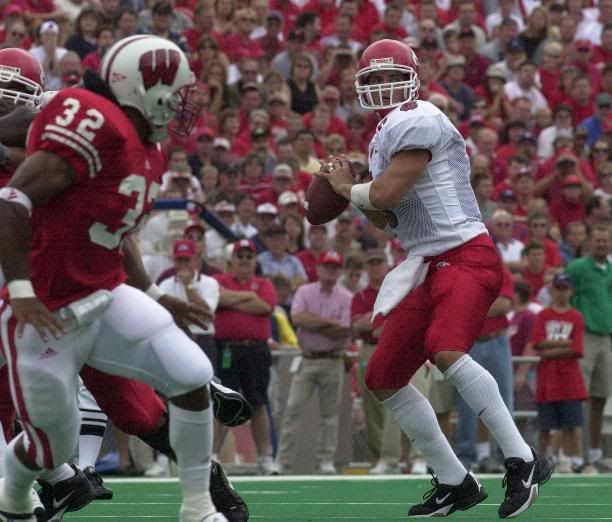 David Carr QB, 1997-2001
2001 Unitas Trophy
2001 Sammy Baugh Trophy
2001 Pop Warner Award
2001 FN Offensive POY
2001 3rd team All-American
Alan Harper DT, 1997-2001
2001 2nd team All-American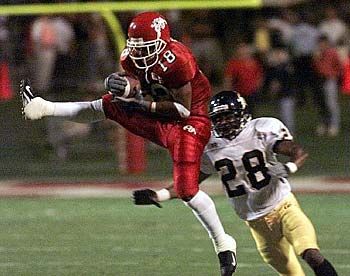 Charles Smith WR, 1997-2001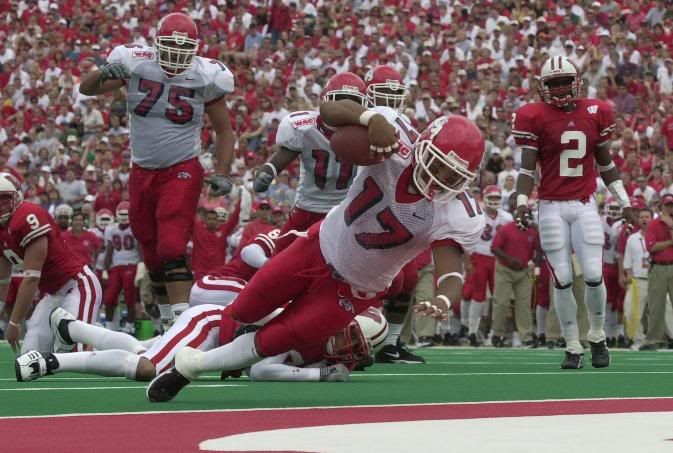 Rodney Wright WR, 1997-2001
Tierre Sams CB, 1997-2001
Paris Gaines RB, 1997-2001
Vernon Fox SS, 1997-2001
Sam Williams LB, 1998-2002
Nick Burly DE, 1998-2002
Bernard Berrian WR, 1999-2003
2001 1st team All-American
2002 Playboy All-American

Bryce McGill SS/LB, 1999-2003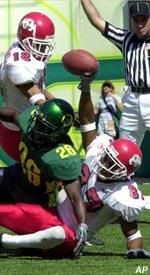 DeAndre Gilbert WR, 1999-2003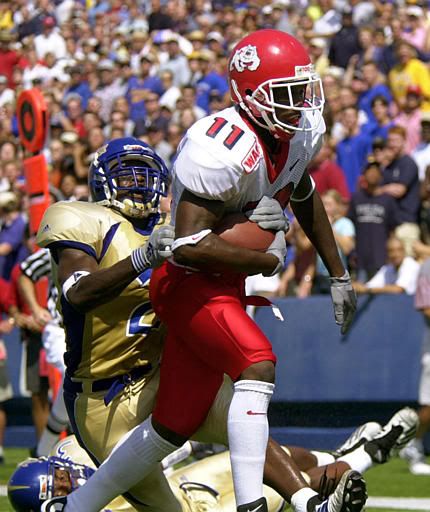 Marque Davis WR, 1999-2003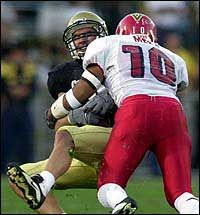 Dee Meza DB, 1999-2003
Rodney Davis RB, 2002-2003
Season Rushing Leader
Logan Mankins T, 2000-2004
2001 Freshman All-American
2004 2nd team All-American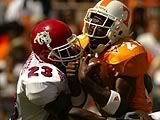 James Sanders SS, 2001-2004
2002 Freshman All-American
Stephen Spach TE, 2000-2004

Donyell Booker DT, 2003-2004
Claude Sanders DE, 2000-2004
Garrett McIntyre DE, 2002-2005
Walk On Legend
Bryson Sumlin RB, 2001-2005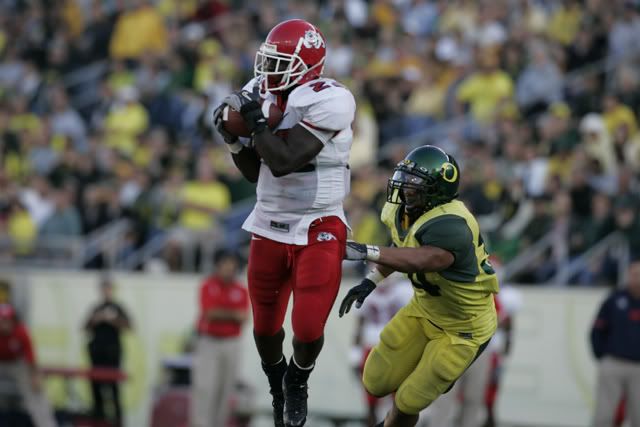 Wendell Mathis RB, 2004-2005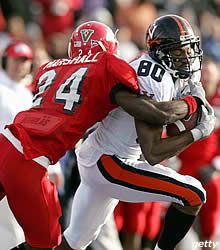 Richard Marshall CB, 2002-2005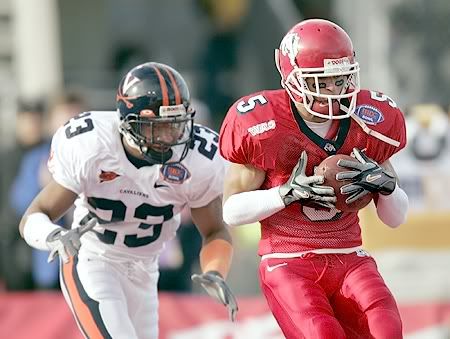 Adam Jennings WR, 2001-2005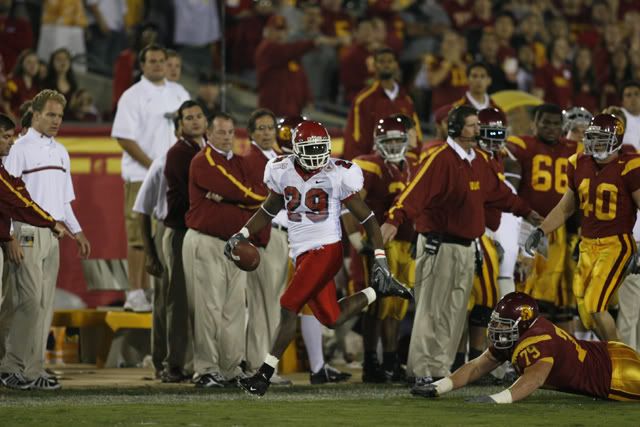 Ray Washington CB, 2001-2005
Jermaine Jamison WR, 2001-2005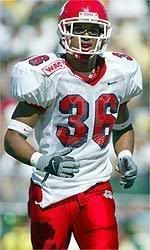 Tyrone Culver FS, 2001-2005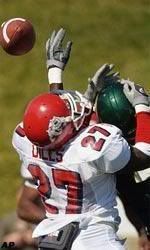 Awan Diles CB, 2001-2005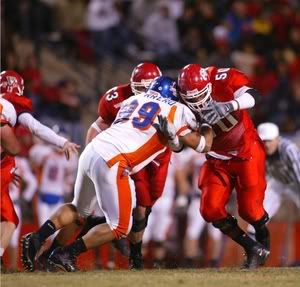 Dartagnon Shack OL, 2001-2005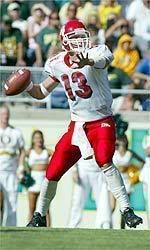 Paul Pinegar QB, 2001-2005
"fan-favorite"
Coach Pat Hill
The Fresno State Football Blog is written and posted by MDG, NSC and guest bloggers. This weblog has no official connection to California State University of Fresno or the Fresno State Athletic Department and the opinions expressed in his weblog reflect only the views of the writers. MDG retains the copyright on all original material contained herein.