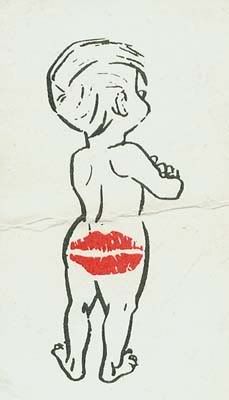 "I hope you guys win."
"I root you for you guys in every game except the one against us."
"Boise State is my second favorite team."
Quotes like these make me sick! I am a Fresno State fan, not a WAC fan! I love my Bulldogs the rest of conference can kiss my... Sure on occasion I will root for a WAC team to knock off a "big boy" but that is it. I could care less if they win or lose, I just may dislike them less than the other team. I am also a college football fan but when it comes to loyalty it is all about Fresno State. I enjoy watching USC, I have every fall since I was kid. I was a big Ohio State fan when I was younger, but not anymore. I became a fan of Florida State in the late 80s, but none of these schools are rivals nor in the same conference as Fresno State.
The only team out of the WAC I want to see succeed is Fresno State. I know I might catch a lot of flak for this, but I could care less if Boise State went unbeaten and played in the BCS. The Broncos are not a rivalry in my book because, Fresno State has been owned in the series, there is little history between the schools and frankly there is too much @$$-kissing between the respective fans. While some, maybe most, would wish for Fresno State to go 12-0 and Boise State to finish 11-1 with the one loss to Fresno State. I am the guy that wants to see the Bulldogs go 12-0 and the Donks go 0-12. Are Michigan fans rooting for Ohio State, are Texas A&M fans rooting for Texas, hell no! Why would Bulldog fans root for Boise State? We sure as hell not rooting for San Jose State or Hawaii.
Records mean nothing when it comes to a rivalry, and Fresno State-Boise State is still years away from becoming a heated rivalry. I'll admit the Donks were easier to hate with Dan Hawkins as the coach, but I am sure I can build a dislike for Coach "Pete". And for the record I don't respect what Boise State has done. What the Broncos have done for the last five years is what Fresno State did under Jim Sweeney in the mid to late 80s. Pat Hill was part of that regime and knows there is a better way to build a program. Although, in 10 years he is still trying to figure out how to close the deal, but at least he knows the only way to build national recognition and gain respect from the media is the play and beat the best teams possible.
Sweeney's teams were good, but fans will never know how good they really were because they never played anybody. The 1985 team might have went 11-0-1 and beat unbeaten No. 20 Bowling Green in the Cal Bowl, but how good was BGSU? The Falcons failed to beat anyone that year as well. The 9-2 '86 team lost at a good SJSU team, but the Bulldogs had that game won. And that same team fell victim to "Island Voodoo" while Kevin Sweeney nursed a dislocated shoulder the entire season. That Hawaii loss cost the Bulldogs an outside shot at a Freedom Bowl berth against No. 15 UCLA, but it would have been nice to have seen Fresno State play a higher caliber opponent in the regular season. The 'Dogs got their chance in 1987 at UCLA. However, the offense failed to show up, but the defense proved it could take on college football's "big boys". Troy Aikman won't forget the double-digit sacks the Bulldogs had that Saturday afternoon in the 17-0 loss.
Enough with the rambling, my point is, I won't respect Boise State until it can beat or at least hang with a superior BCS team on the road. And Bronco fans quit complaining about how BCS schools, other than other regional Northwest Pac-10 schools, will not come to the blue turf. The Bulldogs have the same problem, but Hill has the balls to go anywhere and take on the challenge. It is easy to sit at home, complain about system, beat up on conference foes, while circling games against Oregon State, Utah and Fresno State as your marquee games.
Hey, I'll be the first to admit Pat Hill needs to change some things and this season has pushed him to the limit per se. But at least he knows that playing the "Sisters of the Poor" is not the way to build a program. Note to Boise: the longer you keep avoiding the big boys, the longer it will take before they are willing to travel to the blug rug. And I am sure teams will be more inclined to play in Boise if the turf wasn't blue.